The Galactic Attack launch date is closing fast!


Posted by Jamison Jerving
08/31/2014 12:52pm



What's up everyone!

So I had hoped to post this blog a week earlier but unfortunately I didn't get a chance to get it up.

As we are nearing closer to October, the launch date for Galactic Attack is coming up very soon here. I am super excited to launch the game and I hope everyone is excited to play it.

Since the last blog post, I've got a bunch of progress made. I have decided to re-design the user interface to fit more closely with the style of the game. Check out the new main game screen: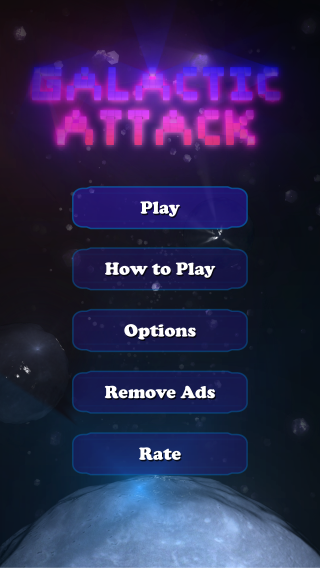 Also, if you have not seen the pre-launch teaser trailer yet, check it out on the new official Galactic Attack website here:
www.galacticattack.com
I've got about 10 new levels that have been completed and a new boss. Here's what the new boss looks like:

In game, it obviously looks almost 4x as big.
I've got about 8 of the extra levels to complete and the final boss. A few extra UI stuff to create such as checkboxes, sliders, and volume controls. Once the rest is implemented (my goal is within two weeks), the game will go into alpha release for testing and then readied for final launch. It's looking pretty good to hit a mid to late October release but that is pending final approval from Apple.
---